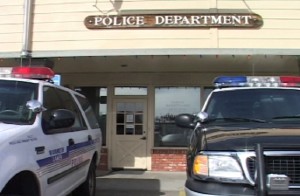 Mammoth Police arrested Richard Vernon Collins in recent days after they said they tracked down evidence and found him with a stolen laptop computer.
Sergeant Marc Moscowitz said that the Police Department received a report of a stolen lap top. He said the victim suspected a roommate who had moved in a few days prior to the theft.
Officers said the victim discovered some packaging from Rite-Aid. Police took the information into the store where a clerk had sold the suspect a tent. The clerk recognized the suspect and said he had the stolen computer with him.
A friend of the victim later reported seeing the stolen computer with the suspect in the outdoors area of Lakanuki. Police arrested him and returned the computer, which was worth around $1,000. Some money also stolen, between $40 and $60 in quarters, was also recovered.