Mammoth Police continue to investigate two strong arm robberies on the streets of Mammoth Lakes in mid-March.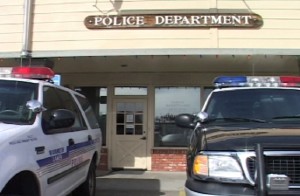 Police Chief Dan Watson said that the two robberies might be connected. He said one of the crimes occurred on Sierra Nevada Road around 11 pm. The victim said he was struck on the head, fell down and tried to get up. He said the suspects kicked him, reached into his pocket and took $30. He said only that he saw three shadows of men.
The other robbery took place between 8:30 and 9:30 pm on a different night at the intersection of Frontage Road and Joaquin. The victim said he had been drinking and was "playing an imaginary guitar." He said three Hispanic males came up behind him and said in Spanish, "Let's get this drunk." The victim said they punched him and hit him on the head. They took his IPod and his wallet.
Chief Watson said that police have no suspects but believe the two incidents were likely committed by the same people. There were no weapons used other than physical force. The Chief said since those crimes in mid-March no other robberies have occurred.