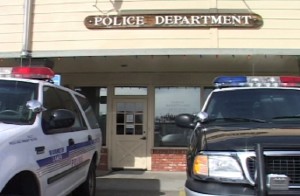 CAR SEAT SAFETY CHECK
The Mammoth Lakes Police Department, in conjunction with Safe Kids California Mono County Project, will be conducting a Car Seat Safety Check at the Police Station on Saturday, September 20, from10 a.m. until Noon.  The Police Station is located at 568 Old Mammoth Road.
This will be an opportunity to have a trained person inspect your car seat to confirm that it is properly installed and the proper type for your child.  If it is not, free car seats will be installed  while supplies last.    
Children under the age of 8 must be secured in a car seat or booster seat in the back seat.  Children under the age of 8 who are 4'9" or taller may be secured by a safety belt in the back seat.  Children who are 8 years and over shall be properly secured in an appropriate child passenger restraint system or safety belt.   Car Seats are a proven life saver.  Don't miss this opportunity to make sure your child is riding safely!