Press release from the Mammoth Lakes Fire Protection District
Recently in our area a fire occurred in a residential dwelling, the home could have been occupied by the entire family if the fire occurred during the nighttime hours.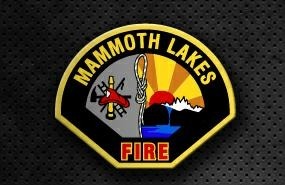 As it was no one was home at the time. If the home had been occupied does your family know how to respond, where all the exits are located (more than the front door), and do you have a meeting place where everyone knows to gather, and have you practiced?
The fire that occurred in another part of the state demonstrates what could have happened if everyone is not prepared to make it out of the home safely. Thinking that her family had made it out of their burning home, a mother realized that when she arrived at the families designated meeting location, her daughter was nowhere to be found.
Thinking that the daughter was still in the home, the mother went back into the burning house.  It turned out that the daughter was already out of the house and the mother ended up receiving second and third degree burns to her hands, arms and face while desperately searching the home.  Thankfully everyone survived.
In the after incident interview, the daughter recalled hearing about a meeting place, but as it was never practiced, she did not go directly to the designated location. Sadly this is something that most people are still unaware of.
The mother is being called a hero after she went back in her burning home to save her daughter. The family lost virtually all of their belongings, but they still have each other. The community and neighbors have come to their aid and they say that they have the determination and will to put this behind them. They also stated that they will work together to ensure that fire safety is a part of their everyday life and will practice, practice, practice.