The State Employment Development Department released the unemployment numbers for January of 2009 which show Inyo and Mono lower than the state average of 10.1% but up and down compared to December, locally.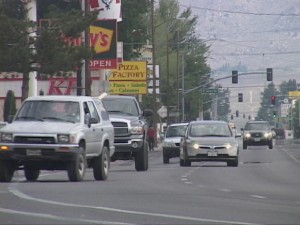 Unemployment for Inyo County continues to rise. In December, Inyo County checked in at 8.1% unemployment. At the end of January, that number was up to 9.5% with 880 people looking for work, according to the state.
The latest numbers for Mono County show a drop in unemployment since December. Mono County checked in with 7.5% unemployment in December. This number dropped to 6.7% in January of this year, with 630 people reportedly looking for work. While the unemployment rate dropped in January, the number may not reflect the 101 people who were laid off at Mammoth Mountain Ski Area.
Between 1994 and 1997, Mono County unemployment ran above 10% before starting to drop in 1998. Inyo and Mono Counties have both fluctuated near 5% between 2000 and 2007.