Misty Dawn Harbert Williams Meredith passed away November 26, 2015 at her home in Bishop.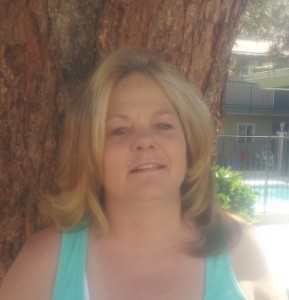 She was born in Van Nuys Ca. on July 31, 1964. Misty was preceded in death by her father Robert Ira Harbert, Sr. and her mother Murial Victoria Collier.
After the loss of her husband Burl Williams 1989, Misty embraced her two loving children Bryce and Maggie Williams both of Bishop CA. For some years it was the three of them, until Misty fell in love with and married Vincent Howard Meredith in 1994.
She was loved by all who knew her. Misty leaves behind, Brothers Bob Harbert of Bishop, Ca. Brad Shrader of Bishop Ca. and Sister Doreen Figueroa of Palmdale Ca. She loved her grandchildren Levi Burl Williams and Jimmy Inagiana Williams.
Her biggest delight was being with her grandkids in all aspects of their lives. She loved to watch the games they would play around town. She might travel with them to away games and always enjoyed the hoopla that comes with kid's sports.
Getting up early on Saturday mornings grabbing a hot cup of coffee and away they would go for another wonderful day. One of her other interests was cooking, combined with grandchildren would mean some good meals were to be had she loved to cook for them.
Working on her arts and crafts was something she enjoyed. Misty Enjoyed the Eastern Sierra and the opportunities for camping, fishing, the gathering pine nuts, and traveling the highways and backroads. Being outdoors was a large part of her life.
She will be dearly missed for the rest of our days, but remember in our thoughts and prayers each night. We will see her in the faces of her children and grandchildren.
Memorial Services will be held on Saturday December 12th at 1:00pm at Brune Mortuary 325 W. Elm St. Bishop, Ca. Following the services, a Luncheon will be held at The House of Mercy Church on South PaHa lane in Bishop, Ca.