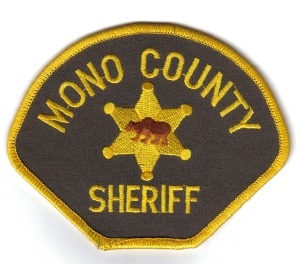 On Tuesday, June 12, 2012, at approximately 11:00am, Mono County Sheriff's Office Dispatch received a call from the Tuolumne County Sheriff's Office with the report of a missing person thought to be traveling on Hwy 120W south down Tioga Pass.
Mono County Sheriff's Investigators responded to Tioga Pass at Blue Slide and located a vehicle approximately 200 yards off the roadway. Lee Vining Fire Department, Mono County Paramedics, California Highway Patrol, Mono County Sheriff Search and Rescue, Yosemite Search and Rescue, U.S Forest Service, the National Park Service and Caltrans were dispatched to aid in the efforts of locating the missing person. Lee Vining Fire personnel reached the vehicle via rope where Roberta Singer, age 20, from Simi Valley, CA, was found deceased.
The cause of the accident is under investigation by the California Highway Patrol and final cause of death is under investigation by the Mono County Sheriff's Office.
Prepared and written by: Jennifer Hansen, Public Information Officer