A man reported missing in the High Sierra was found at the Pine Creek trail head before heading back into the mountains.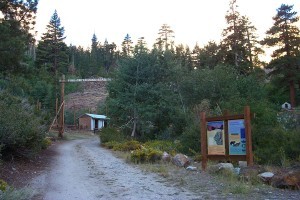 According to the Fresno Sheriffs Department, 48-year-old Wayne Morgan of Riverside was reported missing on Tuesday after he failed to return from a ten day trip into the Sierra. He was set to hike from Mosquito Flat in the Rock Creek drainage near Toms Place, across the Sierra to Fresno County. He left on the 18th, but did not show up on the other side as planned. Fresno County Deputies and volunteers, along with a Fresno County Sheriff helicopter started searching for the man on Tuesday.
Fresno Sheriff officials report that Morgan met up with hikers after he walked out at the Pine Creek trail head near Rovana, less than ten miles as the crow flies from his starting point at Mosquito Flat, Wednesday afternoon. He was apparently unhurt and decided to continue walking back across the Sierra as he originally planned.