Robert "Bob" Bruce Miller, November 6, 1923 – January 9, 2016
Bob passed peacefully from this earth on January 9, 2016 after a short illness. He was engaged, interactive, independent, and happy to the last day of his life.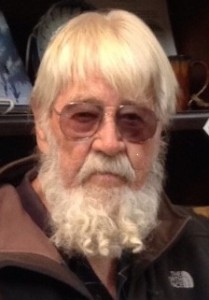 Bob was born in Des Moines, Iowa to Esther Jane and Gilford Miller. He attended Iowa State College in 1943 and, although he did not serve in the military in World War II because of hearing loss he worked as a Survey Rodman at Hanford Engineer Works in Pasco, Washington and as a Survey Instrument Man at North Island Naval Air Station in San Diego. In 1945 he took his first job as a Draftsman working for Rock Island Railroad in Belknap, Iowa.
He moved with his parents to Miami, Florida in 1946 where he met Doris Elizabeth Masters. They were married in 1948. He raised Doris' first child Mary Lou McClure (b. 1941) and together they had three more children, Robert Morgan (b. 1948), Clark Masters (b. 1950, d. 1967), and Shawn (b. 1955).
Bob practiced architecture for over 40 years. He was both an artistic Draftsman and innovative Designer. He designed the Ferré Building (New World Tower) in 1963, the then tallest building in Miami. His greatest design influencers included Frank Lloyd Wright, Le Corbusier, Louis Sullivan, Louis Kahn, the fibonacci series, and nature. He was very proud of establishing a draftsman training school in Miami to help young draftsmen become licensed architects.
In 1975, Bob moved from Miami to California where he lived in Dana Point and Bishop. In spite of his architectural successes, Bob's true passion lay in other art forms and in 1994 he was finally able to set up his home and shop in the shadows of his beloved Sierra Nevada and White Mountains. Bob spent countless hours in the last 20 years of his life exploring, photographing, and sketching these mountains.  His many art forms included pencil, charcoal, conte, and pastel drawing; black and white photography; oil painting; cast bronze, ceramic, and marble sculpture; and art from found objects. His works were shown at Spellbinder Books, East Side Books, and are currently displayed at Range & River Books.
While living in Bishop, his daily routine included an early walk on Mandich Lane, then a walk from the south end of town to Schats Bakkery, and then back with stops at Bishop Art Supply, Black Sheep Coffee, Joseph's, the library, and Range & River Books, visiting with friends and strangers along the way.
Conversation topics were as diverse as his interests. Sketching, painting, and reading filled each day, and many people knew him from his extended plein air drawing sessions as he captured the trees or mountains in exquisite and exacting detail. Some drawings were in progress for years.
Favorite subjects for both hiking and drawing included the Buttermilk area, Bishop Creek, the Little Lakes Valley and surrounding peaks, Piute Pass and Bishop Pass trails, and Little Egypt. Gnarled cottonwood trees, Russian olives, horses and other animals were favorite subjects as well as portraits. In the past year, he began studying the internet and computers in order to list his works, with help from a friend, on the Fine Arts America site. His desire to learn new things was ceaseless, and his focused study of any topic was inspirational to many friends. He also adored mentoring younger artists.
Bob's diverse talents also included playing the saxophone until an accident took the tip of his finger. He built golf clubs, fine furniture, stained glass lamps, and worked on race car engines. Bob was an avid bird hunter and a talented athlete; he walked almost every day of his life and also worked several years as a fitness trainer at a local gym, taking up weightlifting in his 70's.
In spite of the miles of separation, Bob remained the nucleus of his family until the end. We will miss our long phone conversations, updates on other family members and the inspiration and wisdom he imparted. We will not be able to visit these mountains without experiencing the indelible void his passing brings. May he walk in peace with his creator as he walked among these mountains.
Bob is survived by Rob (and Cheryle) Miller, Shawn (and Ron) Leis, step daughter Mary Lou Rada; grandchildren Matthieu Miller, Kristen Miller, Justin Veloso, Nicole Veloso, Laney Rada, Michael Rada; great grandchildren Karlos Rodriguez, Emmanuelle Genoyer, Luke Genoyer; and many, many friends.
Services will be held in Bishop in late spring or early summer. Please go to www.rangeandriverbooks.com for more information.