On June 13, 2009, Steve Zippy Gacho, 44, of Mammoth Lakes, collapsed while working at his Ski Ranch in Lahontan, NV. Efforts to revive him were unsuccessful and he passed away suddenly and unexpectedly from a heart attack.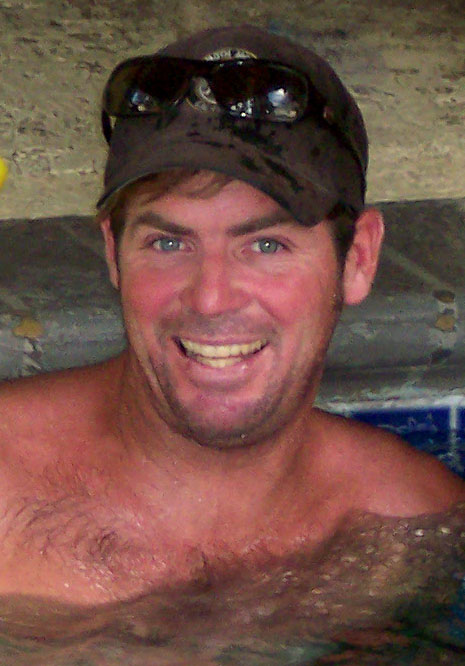 Steve was raised in San Diego and graduated from Patrick Henry High School. Shortly after, he moved to Mammoth to pursue his love of skiing in the Sierras. He began working for Mammoth Mountain Ski Area in 1984 and held many positions during his 25 year tenure at the resort. He also owned and operated Zips Snow Removal for the last decade.
He had a passion for the outdoors, water sports, snow sports, and motor sports and shared his many interests with friends and family. Zippy was a tremendously gifted athlete and trusted friend with a talent for fixing just about anything. Remembered by his friends for his quick wit, sense of humor and a never-ending supply of wisecracks and nicknames, Zippy was truly one of a kind and will be greatly missed by all who knew him.
Steve is survived by his wife of 10 years Nancy and their beloved children Seth, 7, and Catherine, 6; sisters and brothers-in-law Karen and Steve Frisbie and Sue and Dan Early; and his aunt and uncles. He is preceded in death by his mother Catherine Bronzie Tranter, step-father Harry Tranter and father John Gacho.
A celebration of his life will take place on Monday, June 22, 2009 at Mammoth Mountain Ski Areas McCoy Station. Guests will board the Gondola at Main Lodge at 4pm. A reception at the Yodler will follow. Casual dress preferred. All are welcome.
In lieu of flowers, donations can be made to the family. An account has been set up at Union Bank of California. Checks can be made to Nancy Cauzza, PO Box 600, Mammoth Lakes, CA 93546.