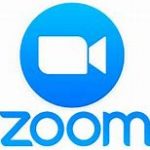 Join representatives from the Unified Command Emergency Operations Center and members of the Economic Recovery Team this Friday, May 8 beginning at 9:00 a.m. to discuss the Mono County Draft Business Guidelines and the path to reopening.
Join from a PC, Mac, iPad, iPhone or Android device anywhere across the entire County or community of Mammoth Lakes. We look forward to seeing you there.
English meeting details: Friday, May 8 at 9:00 a.m. 

• Join the Zoom meeting at https://monocounty.zoom.us/j/91639931999 or dial (669) 900-6833 and enter webinar ID: 916 3993 1999 
###
REUNIÓN COMUNITARIA DE NEGOCIOS- VIERNES 8 DE MAYO 
Unase a los representantes del Centro de Operaciones de Emergencia del Comando Unificado y miembros del Equipo de Recuperación Económica para discutir el Borrador del Negocio del Condado de Mono Pautas y el camino a la reapertura.
Unase desde una PC, Mac, iPad, iPhone o dispositivo Android en cualquier lugar en todo el Condado o comunidad de Mammoth Lakes, esperamos verlos allí.
Detalles de la reunión en Español: Viernes 8 de Mayo a las 10:30 am 

• Unase a la reunion de Zoom en https://monocounty.zoom.us/j/94938557069 o marque (669) 900-6833 e ingrese la identificación del webinar: 949 3855 7069