PETS of the WEEK – March 21, 2012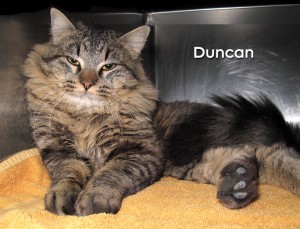 DUNCAN is a friendly and handsome Maine Coon/Golden Tabby cat mix with a topaz nose. Must see to truly appreciate!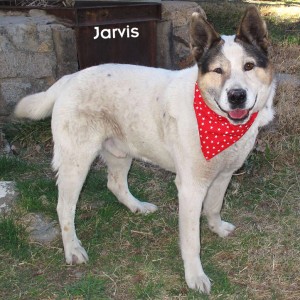 JARVIS is a wonderful Akita/Husky mix. He is such a big, lovable teddy-bear that you just want to wrap your arms around him and give him a big hug. Another great Inyo dog in search of a loving home.
The Inyo County Animal Shelter has an amazing selection of adorable cats and lovable dogs. Please adopt one today. Visit in person on County Road in Big Pine or on-line at
www.ICAREforPets.org
. HOURS: Tuesday thru Friday, 10 am to 3 pm, Saturday and Sunday 11 am to 4 pm (closed Mondays). Phone 760-938-2715.
Photos by Lisa Schade of ICARE