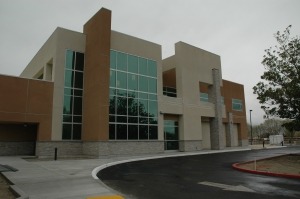 Inyo District Attorney Tom Hardy has filed 32 misdemeanor charges against Cherie Michelle Labraque, a former Northern Inyo Hospital employee, for allegedly accessing confidential medical records.
The complaint, filed Monday in Inyo Superior Court, names 32 instances of violation of 502c of the State Penal Code. The complaint says the defendant, Cherie Labraque of Bishop, who was then an employee of the hospital Medical Records Department, "knowingly accessed and without permission took, copied and made use of data from a computer system or computer network: to-wit: confidential medical records in the possession of Northern Inyo Hospital."
The DA's complaint lists the same alleged violation on different dates – April 5th of 2013, August 5th of 2010, February 1st of 2013, June and March of 2013.
In past public meetings of the Northern Inyo Hospital Board, a local woman appeared in public session to tearfully complain about what she described as Labraque's accessing of her medical records. She took legal action against the hospital. Earlier, Hospital officials said when they became aware of inappropriate access of confidential records, Labraque was fired.