The potential for a Medical Marijuana Dispensary or Co-op in Mammoth Lakes has led to regionwide concerns.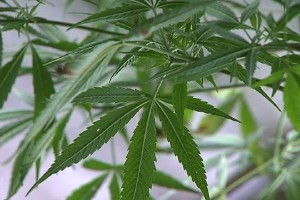 Two supervisors from Inyo and Mono Counties, along with two council members from the Town of Mammoth Lakes and the City of Bishop meet as the Council of Governments to discuss regional issues. At their meeting Friday, the Council of Governments decided that medical marijuana dispensaries in Mammoth need to be discussed on a regional level.
Mammoth Town Council member John Eastman brought up the decision to put the issue of medical marijuana dispensaries before Mammoth voters in June. If this ballot measure is approved and some sort of medical marijuana co-op or dispensary were to open, there may be effects on other communities besides Mammoth though what these might be were not stated at the meeting.
Mono Supervisor Byng Hunt, a retired pharmacist, asked why medical marijuana could not be standardized and dispensed through formal places like a pharmacy. Making a point about the separation of this drug from other pharmaceuticals, Hunt asked, What are you going to do open a shop for Percoset?
None of the politicians took a direct stand for or against the Mammoth plan, but after some discussion members did agree that Mammoth might the first town in California to put the issue to the ballot.
The topic was not on the agenda for discussion Friday, so the Eastern Sierra Council of Governments agreed to put this issue on the agenda for their next meeting.