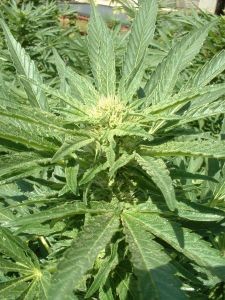 Mammoth's Planning Commission will decide on use permits for medical marijuana cooperatives in town when they meet Wednesday morning.
Town code limits the number of medical marijuana cooperatives to two. Three applications will go before the Commission. The applicants are Steve Klassen, Robert Calvert and Dagmar Zila.
Klassen's application says he will call his business Green Mountain and locate at 94 Laurel Mountain Road. Robert Calvert's business is called Mammoth Lakes Wellness and he would locate at 3399 Old Main St. Dagmar Zila's business is Range of Light Wellness and would locate at 3399 Main St.
The Planning commission will hold a public hearing on these applications and may approve up to two use permits. In the June election, Mammoth voters had approved the zoning code to allow medical marijuana dispensaries. The Mammoth Town Council also approved an ordinance laying out the rules and regulations for operation of the dispensaries.
The Mammoth Planning Commission will start to meet at 9am Wednesday morning in Suite Z. The marijuana public hearing is the first item on their agenda.