In recent weeks, the Mono District Attorney's office chose not to file charges against a Loyalton, California man in a case that involved medical marijuana. The DA did file charges on two other men in the car stopped by deputies.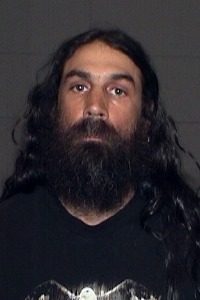 In a call to Sierra Wave, David Garza, 41, says he feels he was "profiled" by Mono deputies and "harassed big time." Garza described himself as a retired logger who was traveling through Bridgeport on a camping trip, he said, when a deputy pulled him over for speeding. Garza said the officer asked him to step out of the car. He said he told the officer he had a medical marijuana recommendation letter. Officers arrested him for drugs anyway.
They also arrested his passengers on weapons and drug charges. Garza said the men may have faced a gang enhancement charge since the officer saw a Righteous Ones logo on his hat. Garza said he was detained in Bridgeport until an agent from a Tri-County Gang Task Force could arrive to question him about wars going on among clubs. Garza said he knows nothing about any gang or motorcycle club tensions.
Assistant Mono DA Tim Kendall confirmed that once Garza's case made it to his desk, he "determined not to file based on personal amounts and confirmation of his medical recommendation." Kendall did file charges on the two passengers. He added that no gang enhancements were filed because it did not appear that their crimes were promoting gang activity.
Garza is not satisfied. He said, "I feel I was profiled and harassed because of long hair and looking like a "cave dweller", as one website comment said. "This does not amount to probably cause," said Garza.