MCWD release
The Mammoth Community Water District's Consumer Confidence Report on water
quality during 2018 is now available at the District's reception and permit desks and
at the Mammoth Lakes Public Library.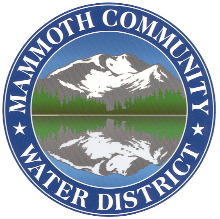 The report can also be viewed or downloaded
from the District's website, http://www.mcwd.dst.ca.us/assets/ccr2018.pdf.
Water delivered by the MCWD in 2018 met all state and federal water quality standards.
The report includes detailed information regarding the community's water supplies
such as where your water comes from, what constituents were detected in 2018,
and how it compares to state and federal standards.
For questions about the Consumer Confidence Report, please contact the District during normal business hours at (760) 934-2596.