With a substantial savings of drinking water, Mammoth Community Water District officials moved ahead with an agreement to deliver recycled water to the existing 9-holes of the Snowcreek Golf Course.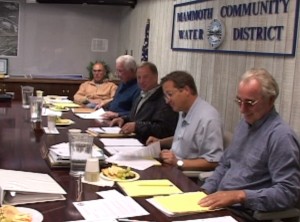 That agreement also includes the future 9-hole addition to Snowcreek Golf Course and for the common area within the planned Snowcreek VIII development. The target date for recycled water to the existing golf course is April 1, 2012.
The Water Board also recently approved an agreement with BEW Engineering to help with the wastewater treatment plant solar photovoltaic project. That project has the potential to save as much as $400,000 in power costs.