The second winter of commercial air service to the Mammoth Airport doesnt wrap up until April 11th, but Neil McCarroll, the Mayor of Mammoth Lakes is already calling this season a success.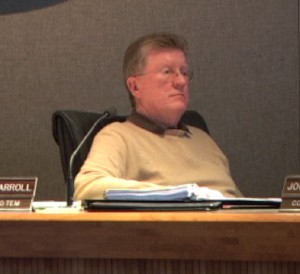 The Reno flight is reportedly not doing so well as expected, but flights from LA and San Jose appear to be working. At the Town Council meeting March 17th, McCarroll reported that at a recent meeting with Mammoth Mountain Ski Area officials he was informed that the passenger load for the expanded air service this year has so far averaged over 60% full, which in turn means that Mammoth Mountain has not had to pay to subsidize the flights this year.
Winter service is set to shut down for the year April 11th, but summer service is expected to start immediately afterward and run through September leaving a gap in the fall before winter service resumes next year.
With close to yea- round service, McCarroll said that this would prove to be, incredibly important for people to come here and do business. It will also be very useful for people in the Eastern Sierra to do business outside the region, he explained, adding, We will all come to find this an invaluable aid to our economy.
According to McCarroll, United Airlines is on schedule to start commercial air service to Mammoth next winter to add to the Horizon Air flights that currently serve the Eastern Sierra.