PETS of the WEEK – April 20, 2011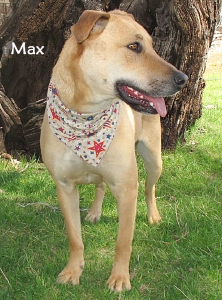 MAX is a magnificent 18-month old Yellow Lab mix. Max's family moved and decided not to take him. Yeah, we don't get it either. He is a smart and friendly fellow ready for a new chapter in his life.
ZOE is a darling Australian Cattle Dog who will gladly follow you to the ends of the earth,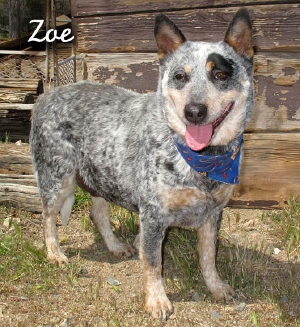 because that's just what herding dogs do! They're loyal and devoted companions. Come and meet Zoe and fall in love.
The Inyo County Animal Shelter has an amazing selection of adorable cats and lovable dogs. Please adopt one today. Visit in person on County Road in Big Pine or on-line at www.ICAREforPets.org. HOURS: Tuesday thru Friday, 10 am to 3 pm, Saturday and Sunday 11 am to 4 pm (closed Mondays). Phone 760-938-2715. Photos by Lisa Schade of ICARE