Mammoth Lakes Recreation Welcomes New Executive Director
(Press release) – After an exhaustive national search and interview process yielding a narrow field of outstanding candidates, Mammoth Lakes Recreation is pleased to announce the hiring of a new Executive Director: Matt McClain, former Director of Marketing and Communications for the Catalina Island Conservancy.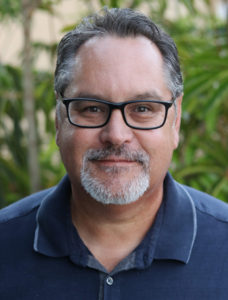 Given the range of deliverables and community expectations for MLR, and the critical importance of leveraging public funds from Measures R and U for strategic and sustainable community benefit, it was clear from the outset that a very particular set of skills and expertise would be required for this position. With his impressive background in non-profit governance, development and communications, Matt has the deep experience and track record necessary to lead MLR to success in its ambitious goal of making Mammoth Lakes the best Alpine recreation community in the country.
Matt served for over a decade as Director of Marketing and Communications for the Surfrider Foundation, and was instrumental in building that organization into a multi-million-dollar force for coastal protection with over 50,000 members and 90 chapters worldwide. He was a founding director, Chairman of the Board and Vice President of Development and Operations of Protect Our Winters (POW) during that organization's critical growth period. Matt has also served on the board of directors for the Life Rolls On Foundation, and as an advisory board member for EarthShare and the North American Ski Journalists Association.
"Matt has deep experience in the non-profit sector," says MLR Board President Tom Johnson. "He has successfully diversified programs and revenue streams for major national organizations and spearheaded numerous major fundraising campaigns."
Of the three finalists for the position, Matt was the only candidate who already had deep ties to the community, having worked as the National Sales and Marketing Manager and Director of Sales for Mammoth Mountain Ski Area from 1994-2001, before moving on to become Director of Sales for the Telluride Ski & Golf Company in Colorado.
"I am excited to be returning to the Eastern Sierra and working with Mammoth Lakes Recreation to create and enhance recreational opportunities for the community of Mammoth Lakes," says McClain.
Matt and his wife own a home in Crowley Lake. He will begin transitioning into the position in early July and will be on-the-ground and running by mid-August.