Press release
Mammoth Lakes Tourism has hired a new Director of Marketing. Former Mammoth Lakes' resident, Matt Gebo was chosen for the position from a field of more than 100 applicants. Gebo lived in Mammoth Lakes in 2010-11 and worked as Marketing Programs Director for Mammoth Mountain.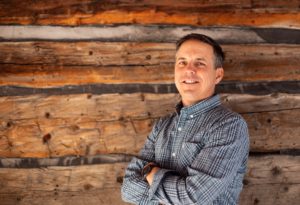 "Mammoth Lakes is truly a special place that offers so much both recreationally and professionally for me," Gebo said. "I'm most excited to experience all the things that have changed over the last 7 years or so, getting back out on the ski and hiking trails, and connecting with friends and colleagues, old and new."
Gebo brings a wide breadth of experience in resort towns where he has seen what works well to drive the local economy in a positive direction.
He served as Marketing Manager for American Skiing Company and Senior Marketing Manager for Colorado Ski Company. He also worked as the Director of Marketing for Park City Mountain Resort, and most recently has been running his own consulting agency, MG Marketing. Additionally Matt has been a member of the Taos Ski Valley Chamber Board of Directors, as well as the Park City Chamber Board of Directors, among many other things.
"My experience working closely with Visit Park City and Visit Taos Ski Valley, both as members of the Board of Directors and on marketing/public relations committees, gives me a unique understanding that a wider view needs to be taken in an organization like MLT," Gebo said. "The biggest difference [between working for the ski resort and the local DMO] is having a more holistic view of all the things the town offers, not just within the resort ecosystem.
"My immediate goals are to reconnect with the community, work with the whole MLT team to define the goals for the year for Mammoth Lakes Tourism, and continue to tell the unique stories that make this place so special and drive more visitation to town in the 'need periods,'" he added.
"Having served on the recruiting committee, I am proud to have been a part of the process in hiring Matt Gebo for MLT marketing director," said MLT Board member Michael Ledesma. "In addition to decades of executive marketing experience, Matt's career path has largely been in the mountain resort industry including but not limited to Taos, Park City, Mount Snow and the Canyons. Matt has lived at altitude most of his life, has worked here in Mammoth Lakes previously (MMSA) and has even crossed paths with our Executive Director John Urdi at American Ski Company back in the late 90's. Beyond Matt's award winning resume, he has excellent interpersonal skills and will be a great fit not only at MLT but in our community as well!"