MARY ANN CRUZ-STONE
1977 – 2018
Born March 14, 1977, Mary Ann passed away on June 28, 2018. Mary grew up in Bishop, CA. She had two sisters, Carol and Amy and one brother, Dan Stone.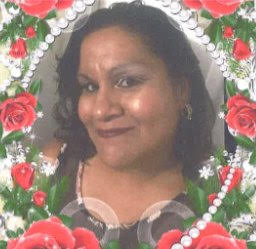 Mary would always help clean around the house and always did a great job. Mary was one of those people that wherever she went she made friends from babies to seniors. She had a good heart. She always made time to help people. Janet and I would hear Mary laughing next door with her friends. She had a special laugh. She loved to go to Big Pine, CA to visit her nieces and nephews because she loved them all so much. Mary was a special girl and we will miss her a lot and her love.
Mary is preceded in death by her sisters, Carol and Amy Stone; aunt, Linda Stone; grandparents, Dan and Jane Andreas, uncles, Anthony Stone, Tom Stone and grandparents, Raymond and Evelina Stone.
She is survived by her parents, Luke and Janet Stone; brother and sister-in-law, Dan and Carli Stone; husband, Artemio Cruz of Negrete, Mexico; aunts, Rosella Stone (Ross), Lillian Bowman, Irene Button, Ramona Wheeler (Chuck), Carol Stone, Patty Stone (Anthony), Gertie Stone (Charlie); uncles, Junior Stone, Darrell Andreas, Eddie Esteves (Sharkey), Merrell Andreas (Sheryl), Willy Andreas; nieces, Karissa Stone (Avo), Amy Stone (Edua Braithwait), Melissa Stone (John Braithwait), Janie Stone, Marry Stone, Danielle Stone; nephews, Jim Stone, Tom Stone, James Braithwait, Edua Braithwait; great nieces, McKenna, Miley, Willow; cousins, Melvin and Jerry Watts, Richie and Rose Button, Gene Button (Joann Howard), Crystal Andreas (Donald), Dan Little Hawk Andreas, Paul Little Bear Andreas, Alex Bowman, Barbara Bowman, Jerry Ross, Jennifer Ross along with numerous other cousins, numerous other family members and good friends including the Zamora family.  She will be missed by many and always remembered for the love she gave.
A memorial Service will be held at the Alan Spoonhunter Gym in Big Pine on Saturday, July 14, 2018 at 1:00pm with Rev. Jan Barron and Rev. Donna Thomas officiating. Burial following at Woodman Cemetery also in Big Pine. A pot luck will be held afterwards at the Alan Spoonhunter Gym.