By Deb Murphy
Delores Marsh pleaded guilty to one count of grand theft and one count of forgery Thursday at the Independence courthouse. She accepted a sentence of two years in the Inyo County jail and will pay restitution to the tune of $322,000 to the Inyo Mono Auto Body.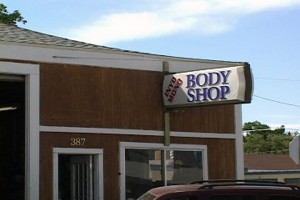 A year-long investigation, following a complaint filed by the body shop, led to Marsh's arrest in February of this year. The original charges were five counts of grand theft and five of forgery, altering entries in books and records. The counts she pleaded guilty to involved purchases from Target in excess of $46,000 made between December 2009 and April 2013. The other charges were dismissed.
The restitution begins with a $100,000 payment at Marsh's sentencing hearing, scheduled for January 20. Her attorney Victoria Campbell explained to Judge Brian Lamb the payment may require additional time as the source of the funds will be the sale of Marsh's home. After Marsh serves her sentence, a payment schedule will be set up for the balance of the $322,000.
At the start of the preliminary hearing, Lamb recessed to allow Campbell and Edward Skelly from the state Attorney General's office to confer. Fifty minutes later, the two-and-a-half year long case was over.
Tom Hardy represented Marsh in the early stages of the case, prior to being appointed District Attorney. Once the Bishop Police Department completed the investigation, the case was transferred to the Attorney General's office in Los Angeles.