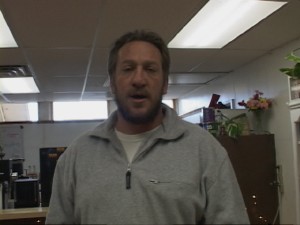 The case of Brett Birmingham of Big Pine lingers in Inyo County courts. Inyo Narcotics agents had arrested Birmingham for alleged marijuana sales.
Birmingham made a splash in the news when he announced plans to open a medical marijuana cooperative in Big Pine. Inyo officials told him that plan would violate county zoning codes.
In April, INET Commander Jeff Hollowell reported that agents wrapped up a four-month investigation that had stemmed from a citizen complaint regarding the sales of medical marijuana out of Birmingham's video store in Big Pine. Hollowell said that during the investigation an undercover agent purchased marijuana from the business. Detective Hollowell also explained that the business is located within 1000 feet of school property and is in violation of county zoning ordinances.
Birmingham faces allegations of sales of marijuana, possession of marijuana for sales and maintaining a place for the sale of controlled substances. Hollowell also said that Birmingham was charged with one count of assault on a peace officer.
Birmingham is currently scheduled for a settlement conference August 2nd.