The latest numbers from the state show that unemployment in the Eastern Sierra continues to run lower than state and national averages, while Mono County continues to have the lowest unemployment rate in the state.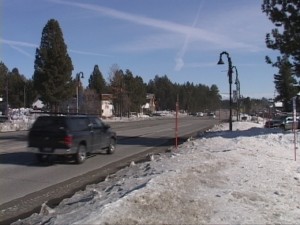 The Mono County unemployment rate continues through the winter season lower than the Inyo County rate, but both Mono and Inyo continue to show a lower rate of unemployment than the state average which is now listed at 13% for March. This preliminary statewide average is up from February which checked in at 12.8%. The national average may have fallen since the revised unemployment rate for February is listed at 10.4% while the preliminary rate for March is 10.2%.
For Inyo County the unemployment rate for March came in at 10.5% or about 1,050 people looking for work. This rate is unchanged over February, but higher than a year ago when March of 2009 was listed at 9.4% unemployment.
Mono County unemployment rose a bit from 8% in February to 8.1% in March. This left 820 people out of work and looking. For comparison, a year ago, in March of 2009 the unemployment rate in Mono County was listed at 7.4%.With the winter economy in full swing, Mono County continues to register the lowest unemployment rate in the state of California. Marin County, north of San Francisco is a close second, with 8.8%, while the largely agricultural Imperial County near the Salton Sea has the highest unemployment rate in the California with 27%.
For 2009 the annual rate for both Inyo and Mono Counties ran at 9.1%. Inyo and Mono Counties both fluctuated near 5% between 2000 and 2007 before starting to rise in 2008.