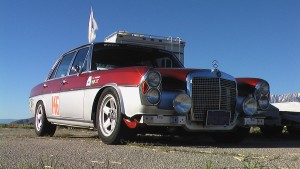 The 40th annual Manzanar Time Trials were held Saturday and Sunday, June 5 and 6. The event attracted an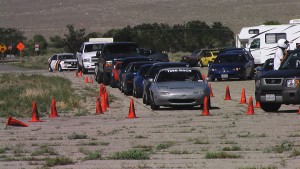 assortment of vintage racers and newer race modified cars to the old airport runways east of Manzanar for two days of racing against the clock on a high speed track laid out with cones.
Increasing insurance costs came close to stoopping the event this year. Continuing the traditional race in the future may require an increase in local assistance. This year's race once again benefited the Braille Institute Youth Center.