Update 2:20 pm September 3.
Carma Roper with the Inyo Sheriff's Department reports that Saenz has been found alive and well. The man reportely went down the wrong chute on Split Mountain. Instead of heading to camp at Red Lake, he ended up in Tinemaha Creek. Saenz then followed Tinemaha Creek until he found a dirt road and was picked up by local residents. Roper reports that Saenz is in good condition and all is well.
Edmundo Saenz, a 52-year-old man from Fairfield California, remains missing in the High Sierra above Big Pine.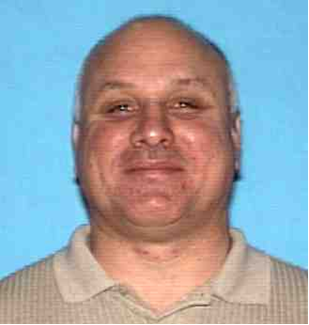 Searchers with Inyo Search and Rescue, along with the National Park Service, and other teams were set to head into the mountains today to look for Saenz.
Adreinne Freeman with the National Park Service reports that Saenz, a retired CHP officer, set out to climb 14,000 foot Split Mountain with his girlfriend. The two camped at Red Lake and attempted the summit on Tuesday. Freeman reports that the girlfriend turned around at about 12,500 feet in elevation, while Saenz continued on.
Saenz was last seen climbing toward the summit by another party at about 12:30 on Tuesday. He did sign the summit register at about 1:00. Two parties that arrived on the summit after Saenz did not see the man, Freeman reports.
Edmundo Saenz was last seen wearing a light blue beanie hat, a black down jacket, a gray zip fleece, a black thermal top, a black and blue outer shirt, and tan convertible pants.
With a search area on both sides of the Sierra crest, the search effort is currently a joint operation with the Park Service and Inyo County.
If you have been in the Spilt Mountain, Red Lake, or Upper Basin area recently and have any information that could be useful to searchers, Freeman asks that you call the Sequoia Kings Canyon National Park dispatch at (559) 565-3341.