For John Teller and his family and friends, tears of joy spilled unabashedly on Friday.
Teller, a 27-year-old Mammoth Lakes resident, won his first career World Cup ski cross event, beating the field at St. Johann, Austria.
News of the world-class achievement spread quickly. Teller phoned his parents, Karl and Debbie Teller of Mammoth, who relayed the news around Mammoth on Friday afternoon.
"Everybody is just so happy," reports Marlene Fiebiger, proud grandparent along with husband, Dieter. "When he called his parents, everybody was crying, it was hard to hear what he was saying."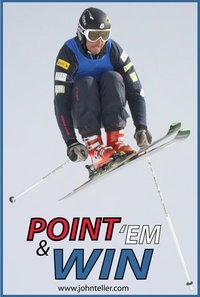 Uncle Mike Fiebiger of Alpine Garage, where John Teller has worked for years, was so proud he could barely speak. "I'm going to be a mess the rest of the afternoon," Fiebiger said.
The 27-year-old Teller won the final of the night event . He beat Canada's Nick Zoricic and Austria's Thomas Zangerl. Teller took third place in the first event of the season, Dec. 20 in Italy. Teller leads the standings with 170 points, Zoricic is second with 162 and Andreas Matt of Austria is third with 159.
Teller and his supporters will have a few days to enjoy his landmark victory; the next World Cup ski cross event is Wednesday and Thursday in Alpe d'Huez, France.