We reported last week that Mammoth Police Chief Randy Schienle would retire soon. Now, Schienle has issued a press release to offer a few more details about his departure.
The press release says that Schienle announced his retirement Monday, April 26th and that it would be effective August 11.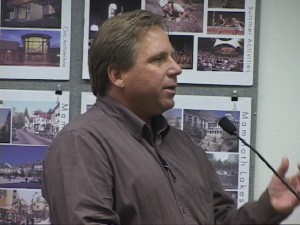 The press release says, "Schienele said the Town has contracted with Bob Murray & Associates for the recruitment of an interim chief and expects the person to be named by the town on or about July 1, allowing him six weeks or so to be available to assist in the transition."
The release says that Chief Schienle worked seven years for the Covina Police Department before his 22 year stint with Mammoth Lakes. Schienle began in Mammoth as an officer, working his way through the ranks to sergeant and then lieutenant, a position he held for 10 years under former chief Michael Donnelly. Schienle was chosen to succeed the retiring Donnelly ion 2006.
Schienle is quoted as saying he's proud of his 29-year law enforcement career but "feels it is time to move on." The Chief is also quoted as saying, "The men and women of Mammoth Lakes Police Department are dedicated and skilled professionals, and I'm confident they will continue to deliver a high level of public safety and service for our residents and visitors alike."
Officials had revealed last week that talks had been going on in closed sessions about Schienle's departure. It is unknown if other factors led to the Chief's retirement at this time. The decision did follow a couple of stormy years with investigations on various issues, including a Grand Jury investigation.