This week a State Assembly committee approved a measure to legalize and tax marijuana in California, but the measure will likely falter until next year. Meanwhile, in Mammoth Lakes, officials and citizens continue to work on an ordinance that would regulate medical marijuana cooperatives in town.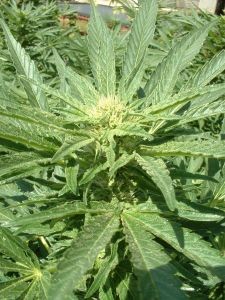 The Mammoth Town Council declared that the issue of whether Mammoth will have such cooperatives should go to a vote on the people June 8th. In case Mammoth voters say yes, officials want to have regulations ready to go.
A Medical Marijuana Advisory Group has continued to meet. That group includes Police Chief Randy Schienle, Lt. Jim Short, Tony Barrett, Steve Klassen and Nancy Mahannah. Chief Schienele said that the group has worked in an Ultra cooperative mode.
Chief Schienle said the main points of concern in the ordinance are the number of marijuana cooperatives allowed in town, the number of plants they can grow, the appearance of the cooperatives, security issues and employee rules.
Tony Barrett said he believes the zoning code amendments that address medical marijuana cooperatives will go to the Mammoth Planning Commission at their next meeting this month. The zoning ordinance will lay out where the marijuana cooperatives can locate and the number of cooperatives. Barrett said that there would likely be no more than 3 cooperatives, 1000 feet apart in the commercial business zone, and 750 feet away from schools.
After consideration by the planning commission, this ordinance would go to the Town Council. The general regulatory ordinance would also go to the planning commission and then on to the Town Council. Barrett said that officials hope to have both of these documents complete by the June election.