A Mammoth local who grew up snowboarding at Mammoth Mountain is going to the Vancouver 2010 Olympics.
Gregory Bretz was named to the U.S. Snowboarding Halfpipe Team on Monday, making official what was well-known Saturday night. Bretz, age 19, called his parents over the weekend after learning he would get the final berth on the four-man team.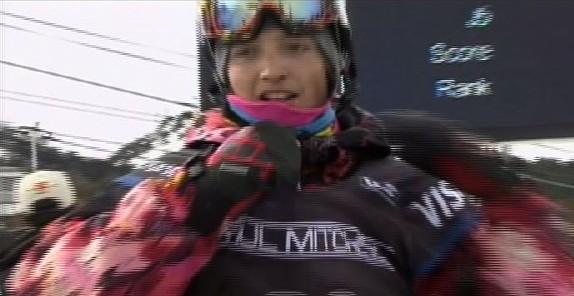 His father, Greg Bretz, has watched his son flourish over the past several years.
"This was always a dream of mine for him," the elder Bretz said, "but I'm a little surprised it's happened so quickly."
The top three spots on the halfpipe team were awarded Saturday night after the final Olympic qualifying event at Park City. Shaun White, Louie Vito and Scotty Lago earned automatic berths with their performances during the U.S. Snowboarding Grand Prix, which included two events at Mammoth Mountain.
Danny Davis had the fourth-most points and would have been on the team, but injuries from an early-morning off-road accident two weeks ago have put him out of competition for the rest of the year.
The fourth spot then became a battle between Bretz, Luke Mitrani, also of Mammoth Lakes, and J.J. Thomas, who were all tied with 550 points. The qualifying system used a rider's best two scores out of the five qualifying events, and all three had a third- and fourth-place finish. They all also had a fifth-place finish, so the spot was given over to "coaches' discretion", and halfpipe coach Mike Jankowski and U.S. Snowboard Head Coach Peter Foley tabbed Bretz for the final spot.
Bretz joins Tommy Czeschin and Danny Kass as Eastern Sierra residents who have made the U.S. Olympic Halfpipe Team. Kass won silver medals in 2002 and 2006, while Czeschin was sixth in 2002.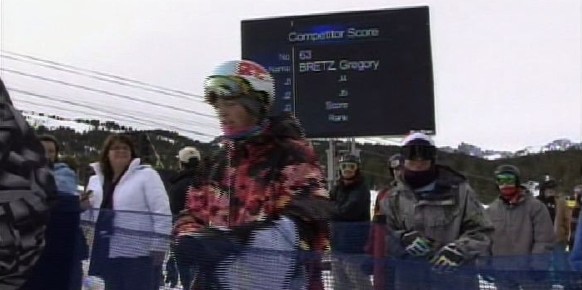 Bretz, born in Anaheim, attended Mammoth schools after attending Round Valley School through seventh grade. He graduated from the Mammoth Olympic Academy School in June 2009. He moved to the Eastern Sierra full-time in 1996.
He is the son of Greg Bretz, assistant director of lift maintenance at Mammoth Mountain, and Allison Bretz of Bishop. Amanda Carlson, satellite operator at Mammoth Mountain, is his stepmother; Bretz's siblings are sister Samantha, age 2, and stepsister Brianna, age 11.
Bretz and many of top names who will be at the Olympics will be competing in the Winter X Games this week at Buttermilk in Aspen, CO.
Elena Hight, of South Lake Tahoe, earned the final spot on the women's halfpipe team, joining Kelly Clark, Gretchen Bleiler and Hannah Teter. Coincidentally, Bretz is dating Hight.
The 2010 Vancouver Olympics are Feb. 12-28, with halfpipe events taking place at Cypress Mountain.
Following is a link to a story on the U.S. Snowboarding website.
http://ussnowboarding.com/news?storyId=2379