Officials at Mammoth Community Water District continue to focus on water use and water savings.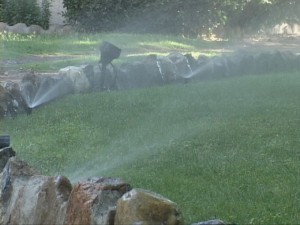 At their last meeting, water board members learned that this summer water use for outdoor irrigation remained lower than normal. This month, water demand has increased to normal levels.
The board learned from their staff that cooler and wetter weather earlier in the summer and reduced water demand helped to prolong the availability of surface water supplies and to decrease pressure on the groundwater pumping system for the Town.
Water District staff reported that to maintain a reduced water demand into winter, they are informing the public about the benefits of reducing landscape irrigation now to prepare plants for winter dormancy. Staff members said that its best to prepare landscape for winter by cutting back on outdoor watering. They said that plants that die back gradually have more probability of thriving the next growing season.
Other items before the Board at their last meeting consultants reported that they have refined a groundwater computer model for the Mammoth Basin. District staff will be discussing the findings and recommendations in the report in coming weeks.
You can check out the report at www.mcwd.dst.ca.us under the current events heading.