Twilight and early night fall find many southbound cars on Highway 395 from Mammoth Lakes. Sometimes captivating sunsets backlight the sparkle of descending headlights.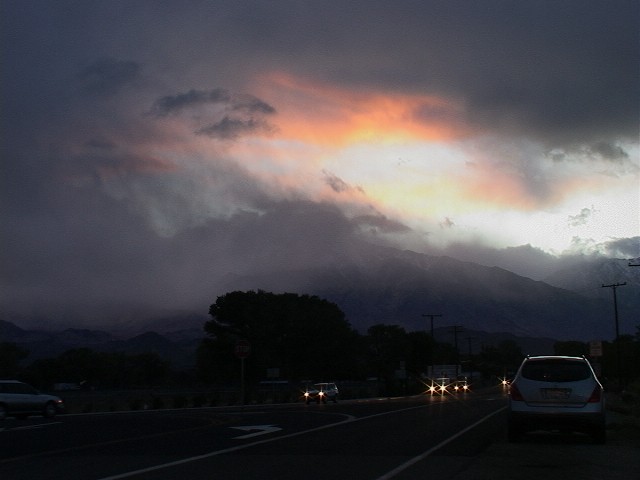 So, how many people do live in Bishop and work in Mammoth Lakes? A growing number have moved down the mountain to easier real estate prices and less severe cold and snow.
At the Town of Mammoth Lakes, Human Resources Manager Michael Grossblatt said that 18 out of 22 Mammoth police officers live in the Bishop vicinity. He said about 80% of the public works crews call the Bishop area home. Workers in the Mammoth Town office, however, mostly live in town. Grossblatt said about 10% to 15% live outside Mammoth Lakes.
The housing crunch in Mammoth continues to cause issues for workers – for private business, government, the Ski Area, hospital and water district. All of these areas try to keep salaries at a level that will make housing possible, but in some cases things just don't work out.