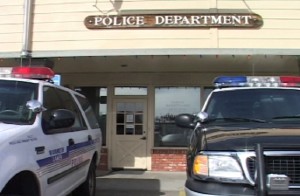 EARLY MORNING SEXUAL BATTERY IN MAMMOTH – MLPD PRESS RELEASE
On Wednesday morning, February 20 at approximately 1:40 am, a 21 year old female resident of Mammoth Lakes and three friends had just left The Tap bar.  They separated in the parking lot and the victim began walking southbound on Manzanita towards her residence when she was approached from the rear by a male who grabbed hold of her and grabbed her breasts.  She screamed and kicked the suspect who ran away.  She walked to her apartment and called the police.
The responding officers identified where the crime occurred and located footprints in the snow.  They followed them to a condominium complex on Meridian where they got lost with many other footprints.
The victim was shaken up but not injured.  She stated the suspect was of unknown race.  He was tall and skinny.  He was wearing a black "puffy" jacket with "ribs" on it.  His face was covered by the hood on the jacket and she could not tell the suspect's descent.
The public are reminded to use caution when walking late at night.  Whenever possible, it's best to walk in groups and remain in well lit areas.
Anyone with information about this crime should contact the Mammoth Lakes Police Department at (760) 934-2011.