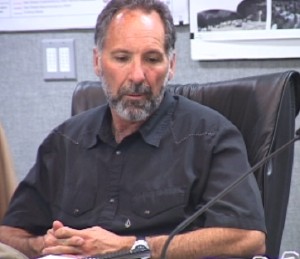 After several months of behind-the-scenes talks about the departure of Mammoth Town Manager Rob Clark, the word went public that the City Council of Ojai, California, has selected Clark to serve as their next City Manager.
During the Town Council election last June, many candidates pointed a finger at Clark for poor management. He shot back several press releases in defense of town budget issues. When the new Council cut some nine positions and laid off upper level managers, public speculation turned to Clark.
The Town Manager had repeatedly stated there were no plans for him to leave his job in Mammoth Lakes. However, more recently, Clark did admit to being involved in a selection process at Ojai.
A press release from the Town of Mammoth says that Clark will assume his new duties as Ojai City Manager February 21st. Sources close to the situation have reported that council members were united in their wish for Mr. Clark to move on.
None of the behind the scenes reports have been confirmed publicly. In fact, the press release from the Town quotes Clark thanking all nine council members whom he has served over the past seven years. He said they deal with "very challenging situations" and devote "an incredible amount of time to their duties for very little compensation and are subjected to intense scrutiny."
Clark praised the Town staff members with whom he has worked over the last seven years. The Town Council will meet in closed session next Wednesday, February 2nd to discuss options for filling the town Manager position in the short and long term.