Some counties and over 100 cities have threatened to sue the State of California if legislators try to take their gas tax money. Mammoth's Town Manager said if proposed State cuts go through, they will have "a severe impact on all Mammoth Town services."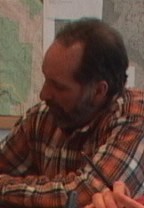 Town officials wanted residents to know that Mammoth received about $1.4 million in gas tax money. The Town has worked with its legislators, the League of California Cities and others to seek relief.
Town Manager Rob Clark said that if approved, there is an exemption for small cities. This would allow Mammoth to receive the current gas tax allocation.
The Town learned that the State might also take a quarter million dollars in property tax money. Strangely, the State may set up a program to lend that money to the cities with repayment later.
Town Manager Clark said the specific language of the State budget has not been released. He also said, "The Town has developed contingency plans to address any reductions that are ultimately approved. These cuts, if necessary, will have a severe impact on all Town services."