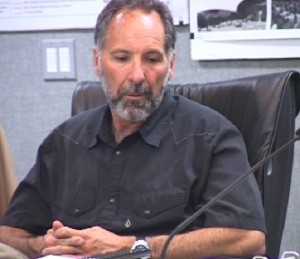 In Sacramento Monday, lawyers representing the Town of Mammoth Lakes and Hot Creek developers stood up in front of the Third District Court of Appeals three-judge panel to argue their cases in Mammoth's appeal of a breach of contract verdict and $30 million judgment.
In 2008, a Mono County jury found that the Town of Mammoth breached a contract with Hot Creek for a major condo and commercial development on land at Mammoth Yosemite Airport. The jury awarded Hot Creek $30 million. The Town has so far paid nothing and instead filed an appeal.
On Monday, the attorneys each had 15 minutes to present their case. Dan Brockett stood up for Hot Creek and Maria Chedid of Morrison-Forrester represented Mammoth Lakes. Town Manager Rob Clark was in the audience.
Clark said that Mammoth contends several legal flaws in the guilty verdict and judgment. Clark said that Mammoth believes Hot Creek's case was not ready for court because they had not applied to the Town for a development.
Mammoth also disagrees with the trial court judge's jury instructions. Clark said that the judge described the FAA grant assurances as something other than regulations. Clark said the grant conditions are regulations. He said initially the FAA said that Hot Creek was not conforming to the regulations.
Clark said the FAA issues did cause a delay for Hot Creek, but nothing prevented Hot Creek from going forward with their development plans. Mammoth also disagrees with Hot Creek's basis for the damages award.
Now, the judges have from 30 to 90 days in which to make their decision.