In hours before Wednesday's Town Council meeting, Town Manager Rob Clark issued a memo. He listed nine positions he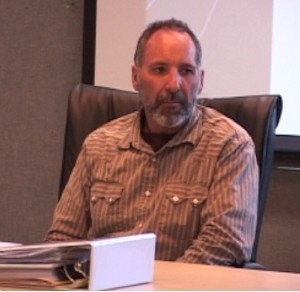 would recommend for cuts if the Town Council wanted to balance the budget through staff reduction.
The positions we had earlier reported from sources close to town government are on the list. They are the Assistant Town Manager, the Human Resource Director and the Finance Director. In addition to those three, Clark lists $50,000 toward a contract Town Attorney as a possible cut, along with the Town's Principle Planner, Engineering Assistant, a Building Official, an entry level Police Officer position which is currently vacant, and an Accounting Assistant.
Clark's memo includes nine positions for elimination but would add a new position, Administrative Services Director, which would combine the duties of Human Resources Director and Finance Director. All told, the Town Manager's plan would save $902,146.
That amount would more than cover the stated deficit, at this point, of some $717,000. Manager Clark had listed six options for the Town Council to consider in their effort to balance the new fiscal year budget.
The options include staff reductions, use of surplus money, a change in revenue budgeting, a reduction in funding the Reserve for Economic Uncertainty or maintain status quo and make changes gradually through the year.