Mammoth Police Lieutenant Jim Short used his police vehicle to drive to and from Oregon recently, and that fact caused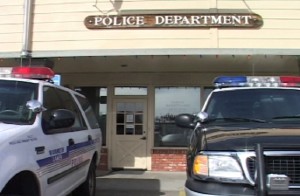 scrutiny of police vehicle policies. Mammoth Town Manager Rob Clark clarified the sequence of policy changes.
Clark confirmed that Lt. Short did drive his police vehicle to Oregon but was acting on a policy issued by former Chief Randy Schienle. Clark earlier said that the police car use policy had been made more restrictive in bargaining with police officers, but Clark clarified that it was bargaining with the management unit that had made car use more restrictive not with rank and file police officers.
Manager Clark said Lt. Short is a member of the management unit. MOU language had said the Town would supply a vehicle if the town manager deemed it were needed as an "integral part of work" or the Town could pay an auto allowance. Between 2003 and 2007, language was included that Lt. Short could use his unmarked vehicle for personal use but then in a new 2007 MOU, clarification was made that cars are for work only. Manager Clark said the lieutenant should have been instructed to adhere to that policy.
In January of 2009, former Police Chief Randy Schienle issued a memo that said Lt. Short could use his police car for personal use within 500 miles of Mammoth. Manager Clark said this memo should not have been issued because it contradicted the MOU.
Manager Clark said the 500-mile policy "doesn't make sense. That's why we have now changed it." Chief Schienle had earlier retired and Lt. Short will go on retirement after September 30th. Until then, his car use is restricted.