Mammoth residents fear that the $30 million court judgment against the Town will undermine essential services. Town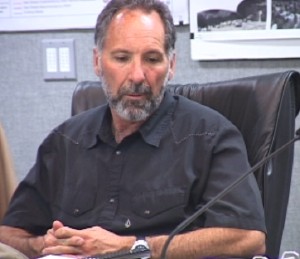 Manager Rob Clark says that's not true.
Clark said that he and other officials are "re-grouping" on the Hot Creek issue and looking for the best message to the public. Clark said most of the phone calls he has received have expressed fear that the Town will not provide essential services when government funds go to pay for the court judgment.
Manager Clark said that's not true. "We will still clear roads and fill the police department." Clark admitted that it will be painful if the Town has to pay the whole award." He compared the situation to adjustments to the recession. Clark said even if the Town pays the judgment over time, it's a lot of money and it could impact services other than the essential ones.
For now, the Town signed the paperwork to hire the appellate law firm of Horvitz and Levy to petition the California Supreme Court to further appeal the Hot Creek judgment. That petition will go to the high court in early February.
Some members of the public have questioned Manager Clark's commitment to the Town of Mammoth since off the record reports have, for the past seven or eight months, indicated he has been looking for a job elsewhere. Clark declined to comment on that although he did indirectly confirm that he is searching. He said he would not comment on the rumors about his job searches since it would "undermine the process" which is confidential.