The re-incarnation of the Mammoth Town Ice Rink proved to be a popular attraction last winter. This year was well on its way to a second successful year for skating and hockey, but last week a mechanical problem lead to sloppy conditions at first, then the ice rink closed indefinitely.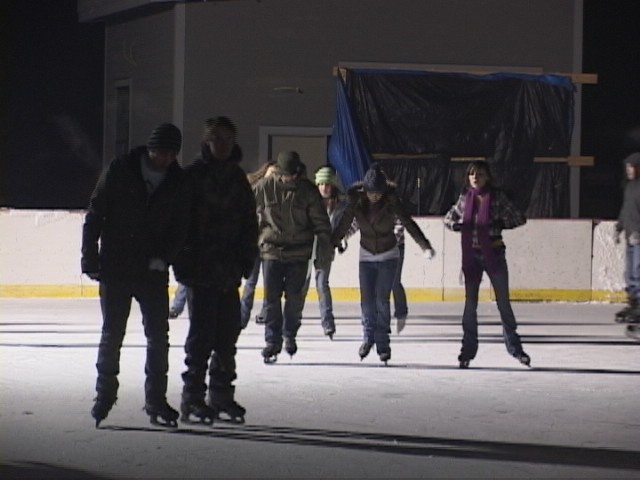 Town Spokesman Stuart Brown says its a shame that the ice rink went down over the holiday weekend. Before the rink was closed, locals and visitors filled the rink for the night skate, but the ice was not in good condition last week.
Brown explained that problems circulating the coolant underneath the ice have lead to the closure. Town crews have replaced a faulty pump, but Brown reports that air in the lines that circulate the coolant continues to cause problems. Its a bigger job than we thought, Brown says.
Crews with Parks and Recreation along with Public Works have tested the pipes under the ice for leaks and have not found any. Brown says that this is a good thing, but there is still air in the lines. The next step is to pump more fluid into the two miles of inch tubing under the ice to try to push the air out.
Brown reports that the plan is to try to reform the ice by Friday night, leaving the ice rink closed the rest of this week.
Also, right next door to the ice rink at the Mammoth Library, a different problem has been solved. The Library is now re-opened after being closed since the day after Christmas due to a broken pipe.
On December 26th, the main pipe to the building's fire prevention sprinkler system broke and started to flood the library from the second floor of this almost new building.
The Library is now open again for their regular hours. People who held onto books, tapes, and DVDs during the closure can now return them without charges. If the book was overdue before the closure, those charges still apply.