The Mammoth Town Council will hold a closed session with Town Manager Rob Clark tonight. Usually reliable sources say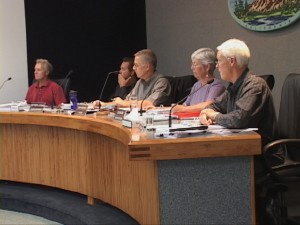 Clark will stick around for now.
Last week, the Town Council basically gutted their top level management with the elimination of the positions of Deputy Town Manager, Finance Director and Human Resources Director. Although some officials have expressed unhappiness with Manager Clark on a number of issues, his anticipated departure will reportedly not happen, perhaps in face of the startling vacuum in management coming up.
The tensions between council members and Clark surfaced well before the election and intensified under election politics in June with some candidates calling for Clark's exit.
Tonight's special council meeting agenda says only that a closed session will take place to "consider evaluation of a public employee: Town Manager."