Too much marijuana for comfort? Since pot was made legal for medical uses, marijuana dispensaries have cropped up like weeds all over Los Angeles, for instance. It was enough to make other cities sit up and say stop. While medical use of pot is legal, attitudes toward the drug have not entirely accepted pot as a legal substance. Many municipalities and some counties have banned medical pot dispensaries. Locally, the Town of Mammoth will consider such a ban.
At the November 18th Town Council meeting officials will talk about an ordinance that would ban marijuana dispensaries in the Town limits. Some towns have taken the opposite approach with ordinances that permit marijuana stores.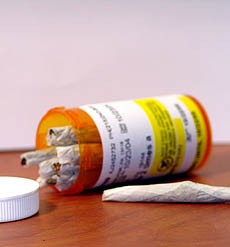 Whats called the Compassionate Use Act of 1996 allows people with a doctors recommendation to use and possess marijuana in California. Selling pot over the counter makes some officials, citizens and police nervous.
In some cases in California, towns have sued marijuana dispensaries to force them to close. So far, courts have backed local officials. A kind of backlash to legalization of pot has developed.
Meanwhile, this week Americas physicians took a more serious and meaningful look at marijuana as a beneficial medicine. The American Medical Association urged the federal government to reconsider its classification of pot as a dangerous drug with no accepted medical use. This amounts to a major shift in the AMA attitude toward marijuana. The group of 250,000 doctors previously put marijuana in the same class with heroine and LSD. The Los Angeles Times wrote that the goal of the AMA with the change in how they view pot is to clear the way to conduct clinical research, dvelop cannabis-based medicines and devise alternative ways to deliver the drug.