Still not ready to say yes to more police officers, the Mammoth Town Council once more postponed a decision on Police Chief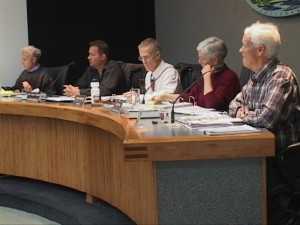 Dan Watson's request to fill positions.
Councilman Matthew Lehman was not there Wednesday night and fellow council members finally decided to put off the police vote to the next meeting. Chief Watson had once more asked the Council to fill the vacant lieutenant's position and to reinstate and fill a sergeant's job.
The officials debated the possibility of just filling the lieutenant spot. Councilman John Eastman favored that move but wanted to eliminate a school resource officer. Councilman Rick Wood felt this was dictating too much detail to the police chief. Chief Watson does support the school resource officer as critical for the welfare of students and the community.
Chief Watson was initially hired to make recommendations, including the appropriate staffing and management structure. After Wednesday's meeting, the Chief said he has made those recommendations and respects the Town Council's position. He said, "They have to manage the entire Town budget. It's a difficult task, and I will support their final decision."
On another of Chief Watson's duties, when asked about his recommendation for a permanent police chief, he said that his contract with the Town requires this recommendation. He declined to comment further.