If you are one of those Mammoth residents irritated by repeated power outages, the Mammoth Town Council meeting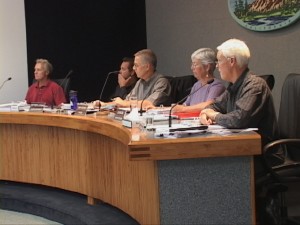 Wednesday night may hold some interest.
Dan Brady of Southern California Edison will talk to the Council about those outages and the system that serves Mammoth. We had talked to Brady after the last electricity failure last week. He pointed to system problems and a problem with squirrels getting into power lines and causing outages. More Wednesday.
Mammoth School District's new Superintendent Rich Boccia will make an official appearance at the Council meeting with introductions.
Other items before the Council – capital costs associated with airport security, the Measure R Fall application process, a resolution of support for the Mammoth Lakes Trail System, a general fund revenue update, and a closed session with employee labor negotiators.
The meeting starts at 6pm Wednesday in Suite Z.