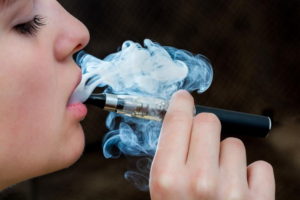 Flavored Tobacco Ban
Mammoth Town Council banned the sale of flavored tobacco products with a 3-2
margin at its meeting January 15.
The ban goes into effect 30 days from passage, but retailers will be given the chance to
sell off their existing stock. The ordinance doesn't specify a time frame within which that stock
has to be sold.
The ban includes menthol cigarettes and pretty much any product that includes
flavoring and tobacco.
California lawmakers have revived legislation that would put in place a state-wide ban,
but, if passed, the ban would not preempt local ordinances.
Multi-Use Facility Update
Council got a look at the Community Recreation Center, formerly known as the MUF,
along with a timeline to complete the project by Memorial Day weekend, 2021.
Initially, the $13 million project was $3.86 million short. So, along with the schematic,
Parks and Recreation Director Stuart Brown identified funding sources that included $11.22
million from Measures U and R reserves as well as bonds issued under Measure R.
Council Gears up for 1% Raise in TOT, Earmarked for Workforce Housing
With a July 1 deadline to get a 1-percent raise in Mammoth's Transient Occupancy Tax
on the November ballot, the Council now has to convince stakeholders to support the measure.
The increase will be earmarked for workforce housing.
Town Attorney Andrew Morris encouraged the Council to nail down the details of the
potential tax to meet deadline requirements. But, the stakeholder engagement could begin
before those blanks are filled in.
According to Morris' presentation, the Town cannot advocate directly, but can discuss
the measure "with housing advocates, lodging operators and other stakeholders…. Engagement
may be useful in winning support or at least avoiding active opposition from groups affected by
the tax."
Some Councilmembers waffled. Bill Sauser wanted to get input from the Chamber and
Mammoth Lakes Recreation before Council approved the increase be included on a ballot.
"I'm not as risk averse," said John Wentworth. "We need to put on our big boy pants."