0 0 0
Coming soon to a computer screen near you the Mammoth Town Council meetings live.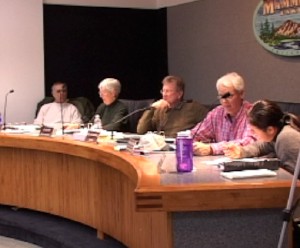 Some citizens had complained that during bad weather days the Town runs public service announcement related to weather and travel instead of re-runs of public meetings the Town Council and Planning Commission.
According to community relations director Stu Brown, the Town will soon webcast live all Town Council and Planning Commission meetings. In fact, Brown says the webcast is set to start tonight. Its a kind of dry run, so stay tuned.
The idea, according to town spokesmen, is to go to the Town website and hit the link for the town council meetings. That hooks you up live with the ongoing meeting.
In the future, re-runs will be available to watch and even the ability to seek out a specific item to view within the whole meeting.
The Town of Mammoth hits cyber space with a big public hook-up. Watch the website for more. www.ci.mammoth-lakes.ca.us