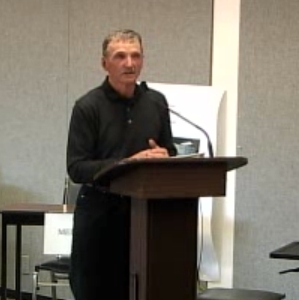 With the tempting news that they could make $30,000 or $40,000 more for the Town, Mono Supervisor Chairman Larry Johnston spoke to the Mammoth Town Council last week during public comment. Johnston explained that if the Town invested its money in the Mono Investment Pool, there would be a bigger return on investment.
Currently, the Town invests available funds in the Local Agency Investment Fund. Johnston said the interest rate is lower than the Mono Investment Pool which he said holds around $60 million and is actively managed successfully as the 11th best in the State. He invited the Council to take a look.
Johnston said the Council might like to consider an agenda item to assign someone to sit on the Mono County Treasury Oversight Committee and get a look at investment options. Since the item was in public comment, the Council remained noncommittal.
In other items before the Council, CHP Lieutenant Ron Cohan spoke to the Council about the CHP in general and about some of his specific operations. He did say that in 2013 Driving Under the Influence arrests dropped by 25%. He said enforcement contacts were down and that one of his challenges for 2014 is to increase contacts. Lt. Cohan said, "We're missing the opportunities to catch DUIs." He said he would adjust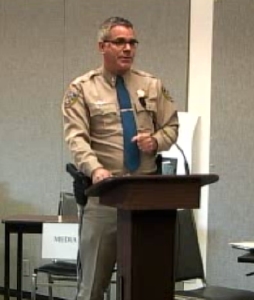 schedules to try to get more officers on the road at night.
Councilman Matthew Lehman wanted to know if it would be a benefit to move the command post in Bridgeport to Mammoth Lakes where there is much more traffic. Cohan said he had thought about it, but pointed out that with only two offices between Pearsonville and Topaz it would not make sense to move the offices closer together.
But, this is not an immediate issue. The Bridgeport headquarters has remained on a list for replacement for 15 years.
Mammoth Police Chief Dan Watson called Lt. Cohan a good partner who works closely with him on law enforcement matters.