Progress continues onthe planto revamp the effort to market Mammoth Lakes to the outside world by cutting loose a section of the Towns Tourism and Recreation Department.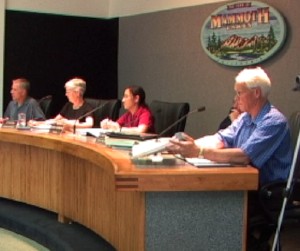 Rather than set the marketing of the Town completely adrift, the plan is to create a non profit Destination Marketing Organization that works with local retail and lodging businesses to bring visitors to Mammoth and then make sure the visitors have a good time and want to come back.
Whatthismeans is that much of the tourism and marketing side of the Towns Tourism and Recreation Department would no longer exist and a portion of the TOT bed taxes that pay for Tourism and Marketing efforts would instead go to this non-profit Destination Marketing Organization.
Town Manager Rob Clark reports that the plan is to hire a director for the Destination Marketing Organization after the holidays, and have the organization set up by July First, when the Town will transfer the marketing responsibilities over.
As approved by voters under Measure A, about $2.5 million of the TOT money goes to the Tourism and Marketing efforts each year. Clark explained that the current thinking is that $1 million in Measure A money will go to this new Destination Marketing Organization while some of the money will go toward commercial air service subsidies, and some will continue to fund the Mammoth Welcome Center and other special events.
Clark says that the idea behind the Destination Marketing Organization is to get more bang for the buck, as a private organization can generate more money outside of the TOT, can be more entrepreneurial, and less bureaucratic. The private sector and contractors can pay less for employees than the public sector can, he explained.
While there may be advantages to this idea, Town jobs will be cut and employees will be let go. Some will move to the new organization, some will not. Those details are not yet finalized.